UNIque Days – Opening up the Universities to High School Students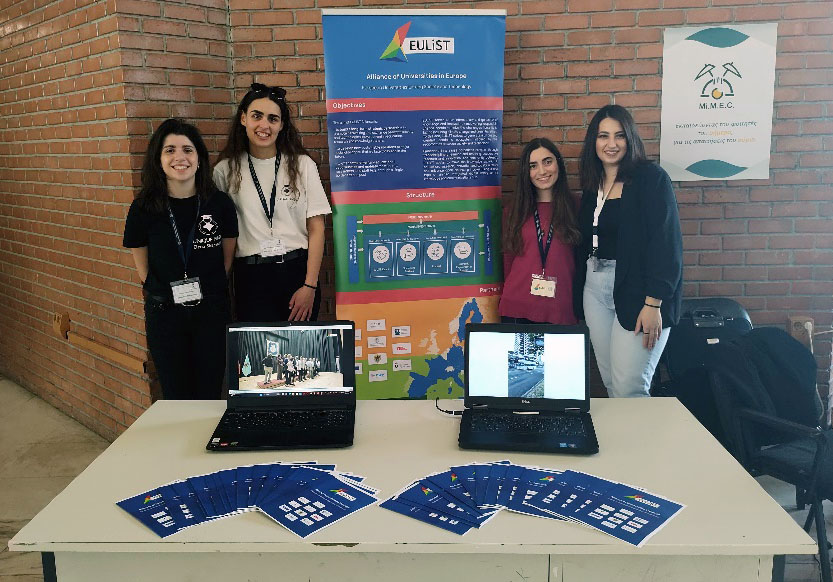 On Saturday, 6th of May, EULiST was featured at the NTUA UNIque Day, which was organized by the NGO Unique Minds to guide high school students through the process of applying to universities and choosing their future career.
At the EULiST booth, NTUA students, as well as high school students who aspire to study at NTUA and their parents had the opportunity to get informed about the EULiST vision, the conceptual idea of a European University, the current achievements and the opportunities arising from EULiST future innovative actions. In further detail, the EULiST team showcased:
The last-year Summer School "You promised me a city" hosted by LUH
The first General Assembly of the EULiST consortium
The upcoming online info event about EU internships, co-organized by URJC and NTUA on 9th of May-Europe Day
And the first Blended Intensive Program "Monitoring clean energy in the EULiST campuses", co-organized by NTUA, LUT, JU, LUH, IMT, STU and UnivAQ
The event was a great success and the entire EULiST team is looking forward to continuing to engage with the broader NTUA community, sharing its progress as the EULiST alliance moves forward.